10 Tips to Help You Build Your Business Security Program
Your customers already trust you, so how do you make sure that you keep that trust? It starts with a strong business program. Check out these helpful ten tips to get you started.
Click to view full infographic.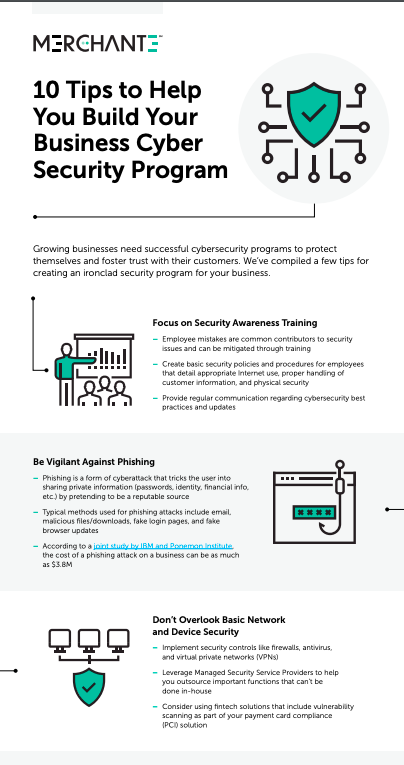 Taking the Next Step
Knowing what it takes to build an ironclad business security program, now is the time to look at the services your financial solution provider offers. You might be surprised at some of the cybersecurity services and features they offer.

For example, MerchantE includes vulnerability scanning, PCI awareness training, and a policy builder as part of its SecurityMetrics' PCI program. MerchantE also automatically enrolls organizations into a $100,000 breach protection policy for added financial protection.


Still have questions that need answers? Learn more about MerchantE's suite of security solutions.