Use Text-to-Pay for Faster and More Convenient Payments
April 28, 2022
Average Read Time: 3 minutes
Text-to-Pay allows customers to make a payment via texting on their smartphones. This quick and seamless process is good for both businesses and their customers.
With a few easy steps MerchantE Invoice can deliver SMS messaging and Text-to-Pay options to your customer, accelerating your receivables and making payments more convenient for your customers.
Take advantage of the billions of smartphones out there and add Text-to-Pay to your payment toolbox today.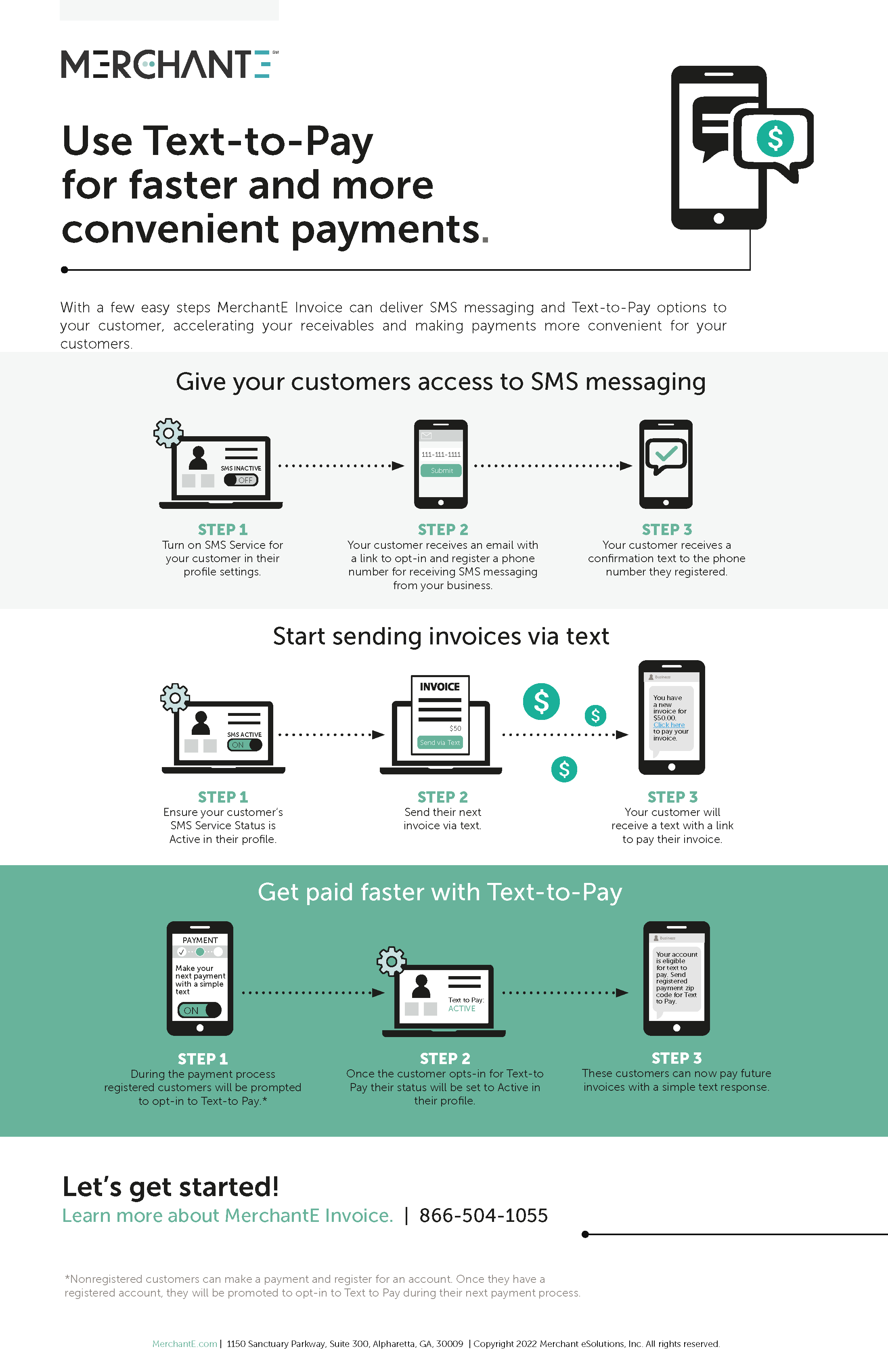 Are you ready to discover what Text-to-Pay can do for your business?
Contact us today to learn more!